Breathwork is a deeply empowering meditation practice that uses a variety of breath patterns to clear energy, manage stress and emotions, restore the nervous system and shift into higher states of consciousness . It has been practised for thousands of years with roots in Pranayama (yogic breathing) and then further developed as a healing modality in the 60's alongside holistic therapy for trauma and depression
The art and science of Breathwork is gaining popularity as we look for effective ways to alleviate the stress of modern life and take control of our wellbeing. The incredible benefits of Breathwork are available to everyone from the very first practice, and include:
• ~Release repressed, stuck emotions & energy
• ~Deeper connection to self and your intuition
• ~Feel energised, fire up your creativity
• ~Oxygenation and regulation of body systems
• ~Reduce anxiety, restore the nervous system
• ~Heart opening and expanding
• ~Feelings of inner peace
• ~Coming home to yourself and your body in a safe space
A 45 minute gift to yourself to reconnect, restore and reset your nervous system through conscious breath. A beautiful nourishing practice that can help you shift and process emotional overload, soothe an overactive nervous system, wind down for a restful sleep and simply give you the space you crave to begin to hear your own inner guidance.
No prior experience of Breathwork is needed and everyone is welcome. Come as you are in comfy clothes. Bring a drink and a journal (optional).
Please avoid a heavy meal beforehand and arrive well hydrate.
Live Group Breathwork Journey
Monthly live Breathwork Journey experience. A full 90 minute guided exploration through conscious breath into your energy body. You will be supported to clear out emotional debris, to reveal the patterns and barriers to your growth, to discover your own innate ability to heal and shift into a space of pure potential. Every Breathwork Journey is unique and will meet you exactly where you are. Suitable for beginners and experienced breathers, all are welcome.
$50
Om Yoga Studio
Stonefields, Auckland
Sunday, August 21, 2022
2 – 3.30pm
Sarah is an experienced and qualified Breathwork guide, one of the first fully trained Alchemy of Breath Practitioners in New Zealand. With a degree in Physical Education majoring in Physiology and a lifelong love affair with yoga and holistic healing, it was a match made in heaven when she discovered the healing art and science of Breathwork in 2018.
" I felt my whole perspective shift as I breathed. The stories and negative self-talk dissolved and I had a crystal clear connection to me, my true essence and a powerful realisation that I had everything I needed within me."
She spent the next 2 years exploring Breathwork in all its forms and training as a facilitator, completing over 800 hours of training and countless more gaining experience as a guide. Today she teaches Breathwork Classes at a number of top Auckland studios, guides private 1:1 Breathwork Healing Sessions and offers Breathwork Journeys, Courses and Retreats through her blossoming business Breathe Free.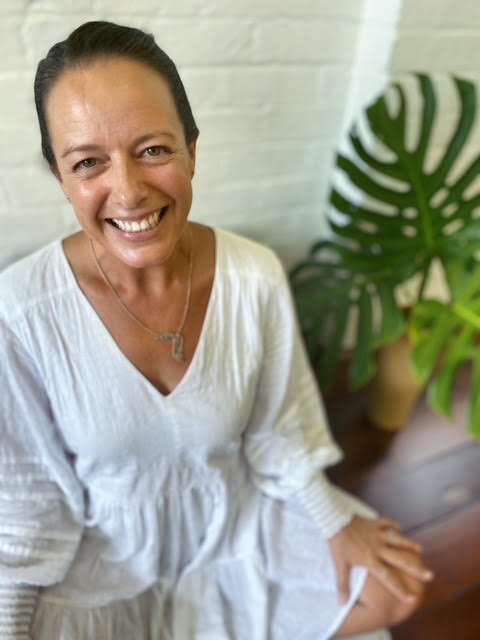 Address
Shop 16, Stonefields Market
40 Stonefields Ave
Stonefields Auckland 1072
CONTACT US
(09) 212 9579
info@omyogastudio.co.nz